Pokemon GO is a popular augmented reality game where players have to explore their surroundings and discover new Pokemon. This means there is an advantage for players who can travel around with the app and explore more areas for capturing Pokemon.
However, residents in rural and remote regions often encounter challenges when locating PokeStops or Gyms. This can put them at a disadvantage when capturing rare Pokemon.
Some players have sought ways to gain an advantage by using Pokémon GO spoofing apps which lets them change their virtual location. This allows them to catch more Pokemon and level up their game without having to travel physically.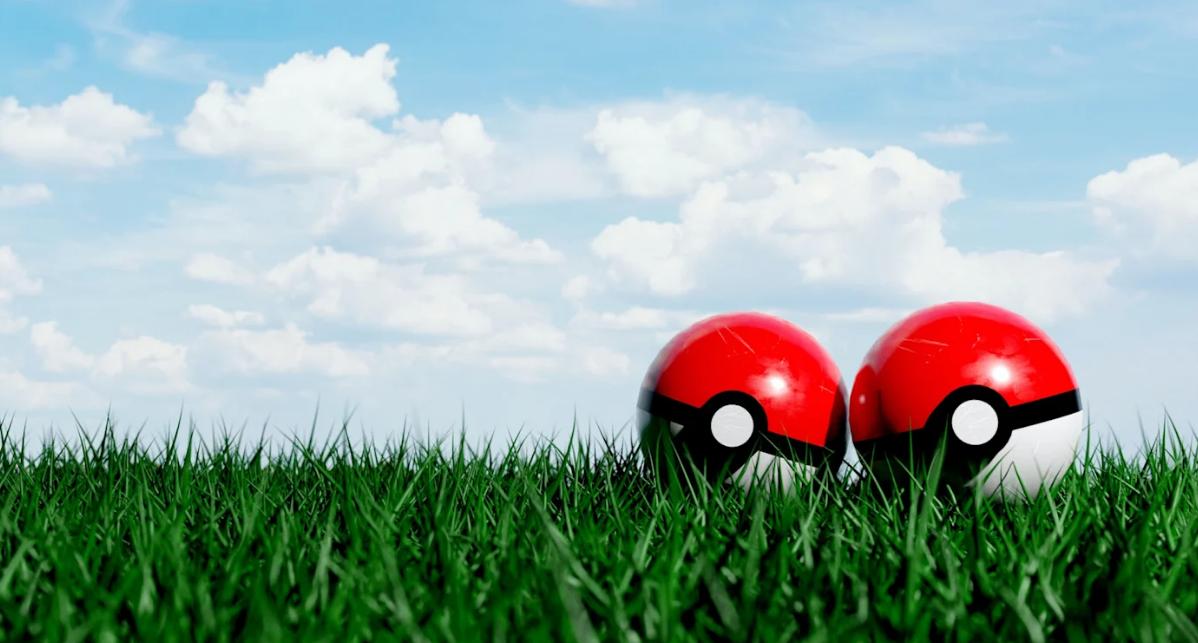 Choosing the best Pokemon GO Spoofer free can be overwhelming due to the numerous options available. We have simplified the process by compiling a list of the top five apps you can use to spoof in Pokemon Go. Continue reading to learn more about each app to make an informed decision and safely spoof in Pokémon GO.
1. iFoneTool AnyGo
iFoneTool AnyGo is an app that allows users to efficiently modify their iOS device's location without a computer. It enables users to simulate movement tracks, allowing their phone to appear as if it's moving in different GPS locations.
It is compatible with all iOS versions, including the latest iOS 16. iFone Tool also protects privacy and prevents location tracking using a GPS location changer on iOS and Android devices.
Additionally, users can bypass geo-blocking and geo-restrictions by spoofing their location on iOS and Android devices. This allows them to access content and services typically restricted to specific regions.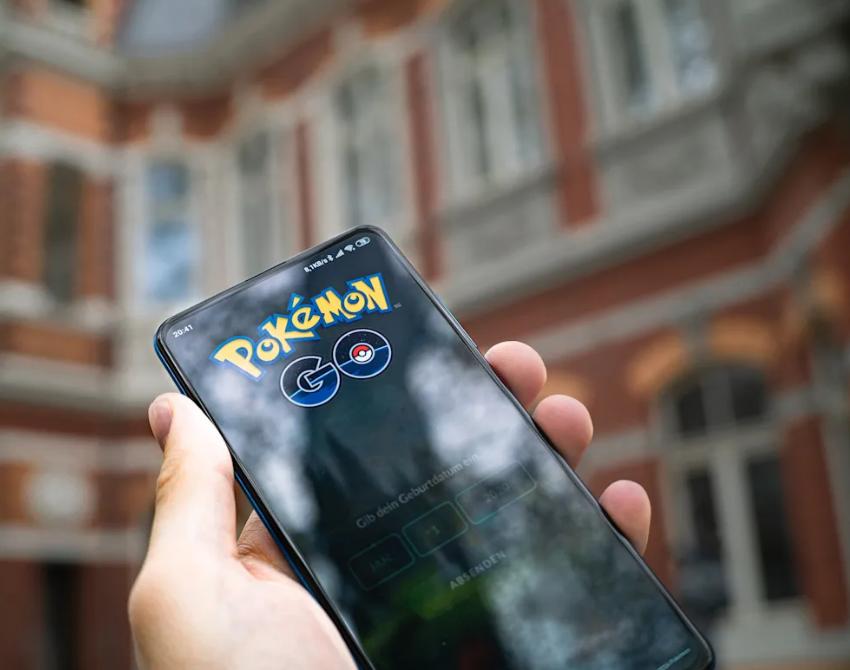 Key Features include
Simulation of Location Movement
Specify your desired destination and simulate the movement process, ensuring all software recognizes the modified location.
Easily change your current location to anywhere in the world with just a few simple steps!
Customize the speed ranging from 3.6km/h to 72km/h, allowing for simulation of various modes of transportation such as walking, cycling, or driving.
Pause the movement process anytime to create a more natural route and experience.
Automatically record and save historical locations, enabling easy management and the ability to reselect previously used routes.
2. NordVPN
Nord VPN is a highly regarded spoofing app and is considered one of the best options. This app utilizes a VPN to effectively mask your location by rerouting your internet connection through a proxy server, preventing your IP address from being easily identified.
NordVPN offers security, multi-device support, a wide server network, and unlimited bandwidth. It is a paid app requiring users to invest in a subscription to enjoy its services. NordVPN operates an extensive network across 60 countries, ensuring widespread coverage even in remote locations.
To support the fast-paced battles in Pokémon GO, NordVPN maintains consistent speeds on most servers, irrespective of the distance. NordVPN offers obfuscation to disguise VPN traffic in countries with stringent internet restrictions.
Additionally, NordVPN includes a kill switch feature to ensure a safe gaming experience.
Here are the pros and cons of using Nord VPN as a spoofing app:
Pros
Ensures user safety through advanced encryption technology, providing a secure online experience.
Allows for simultaneous connections on up to six devices, providing flexibility for users.
Offers access to a vast network of over 5000 global servers, enhancing the ability to spoof locations effectively.
It does not limit bandwidth, enabling users to enjoy uninterrupted internet connectivity.
Cons
Nord VPN is a paid app, meaning users must subscribe to a paid plan to access its features and benefits.
3. iPokeGo for Pokémon GO
iPokeGo is an app designed specifically for Pokémon GO that allows users to change the location on their device's radar. It offers a user-friendly interface and does not require jailbreaking the device.
It offers various free and paid features, such as displaying a list of Pokemons, toggling the visibility of Pokemons and Gyms, following a specified route, running the app in the background, and customizing themes and servers.
iPokeGo offers a variety of servers with built-in themes, allowing for a customized experience. The app also can run in the background, allowing users to continue playing without interruptions.
iPokeGo has gained popularity among players who want to enhance their Pokemon-catching abilities and is an excellent Pokemon GO Spoofer free app.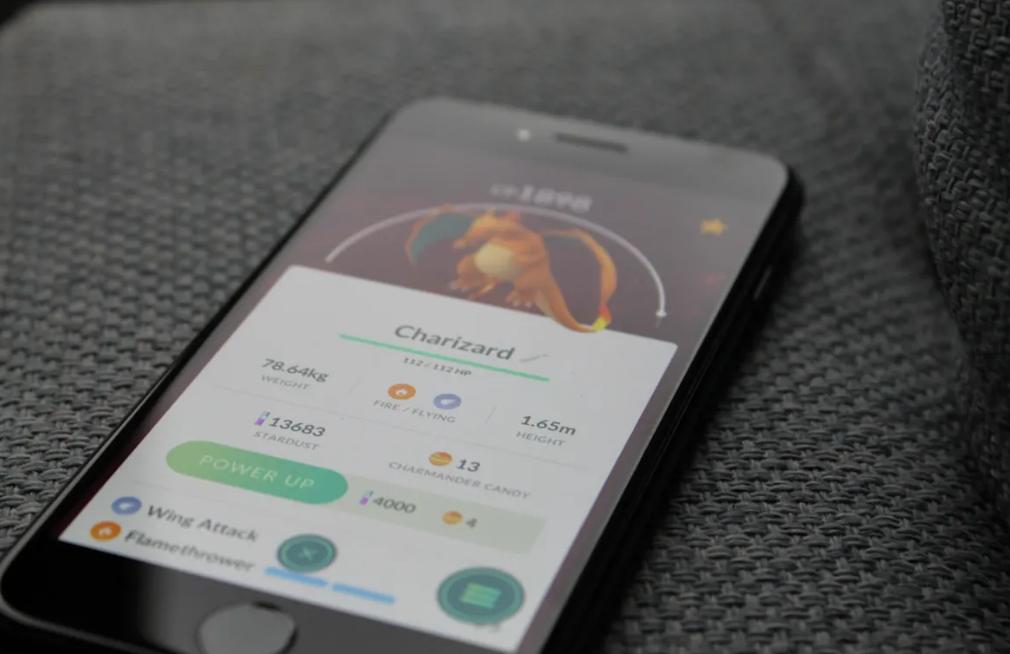 However, there are some drawbacks to consider. Many of the app's useful features are only accessible to premium users, meaning free users may have limited functionality. Also, there is a high risk of being banned by game developers, as using spoofing apps violates the terms of service.
4. EaseUS MobiAnyGo
EaseUS MobiAnyGo is a highly regarded pokemon go spoofer free. It is a secure desktop application designed for Windows PC that enables Pokémon GO spoofing without jailbreaking. Simply connect your iOS device to the computer, select the desired spoofed location, and you're ready.
Additionally, you can set your device to move between two or more locations, which is particularly useful for enhancing your gameplay experience in Pokemon Go.
It allows users to easily teleport their GPS location to any desired place worldwide, simulate movement between two locations along a specific route, or visit multiple locations along a route.
In addition to its core functionalities, the tool offers features such as customizable moving speed, route scheduling, and the ability to save and reuse historical routes.
Pros
Effortlessly alters the location of iOS devices to any desired place.
Compatible with various location-based apps, including Pokemon Go.
Supports the latest iOS versions and iPhone models.
Cons
Limited to iOS devices and cannot be used with Android or other platforms.
5. Fake GPS location
The Fake GPS Location app is a user-friendly tool that lets you easily and quickly manipulate your smartphone's location. By changing the location, all location-based apps on your device will be influenced accordingly. However, it is important to note that this app requires rooting your Android device before it can be used.
Key features of Fake GPS Location include:
Effortlessly fake the GPS location on your Android device with just two clicks.
Requires rooting of your Android device.
Compatible with various location-based apps and social platforms.
It is available for free.
Compatible with multiple apps, offering flexibility in location spoofing.
This Android app is widely regarded as one of the best choices for Pokemon GO spoofer free app, with over 10 million installations and an impressive 4.6/5 rating on the Google Play Store.
To change your location, tap the search function at the top right corner and enter your desired region. Additionally, a VPN provides an extra layer of security by safeguarding you against potential hackers and malicious individuals.
To Conclude
We believe iFone Tool AnyGo is the top choice for iOS and Android devices due to its user-friendly features and privacy protection.
With the Pokémon GO spoofing apps mentioned earlier, changing your location in the game has become effortless. With these options, you can enjoy playing Pokemon Go from the comfort of your own home.
However, exercising caution when utilizing these hacks is important, as frequent usage can lead to penalties such as permanent or temporary bans on your account.
What is the purpose of using a spoofing app?
The primary reason for using a spoofing app is to safeguard your privacy and prevent others from tracking your real location. Additionally, these apps can be used for playful pranks with friends.
Is a GPS spoofing app necessary?
Yes, a GPS spoofing app is necessary because Pokemon GO relies on your IP address and your device's coordinates to determine your location. Using a GPS spoofing app in conjunction with a VPN, you can effectively change your location without detection by the game.
How can I change the GPS location on Pokemon Go?
To change the GPS location on Pokemon Go, you need to download a GPS spoofing application to bypass the game's location restrictions. The specific steps may vary depending on the device you are using.
Can I use a free VPN to spoof my location on Pokemon Go?
While it is possible to use a free VPN to spoof your location on Pokemon Go, it is not recommended. Free VPNs are often unreliable and may compromise privacy by sharing your information with third parties.