Intro
Life360 is a popular family safety app that allows its users to share their locations with whomever they want. With this app, parents can effortlessly monitor their child's well-being, whether they're behind the wheel, hanging out with friends, or attending after-school activities. 
Millions of people all over the world use these digital monitoring tools, most of them being parents. Alongside sharing one's location, this app also allows the user to see others' battery percentage, the speed of their car while they are driving, and much more! The only drawback is that it takes away your chance to have a personal life. Consequently, numerous users are actively exploring ways to exit a Life360 circle.
In this article, we will discuss how you can leave a Life360 circle and gain some of the privacy you crave! Let's get into it!
What Is The Life360 App?
Life360 is a famous family safety app that provides you with an accurate location for the whereabouts of your family members. It keeps people in sync and connected to their loved ones from every corner of the world.
Moreover, the app can only share data with the members of your private group, which is called a Circle, to ensure privacy and safety. The app was released by Chris Hulls in 2008 in the Android Marketplace and has received $90 million in funding ever since its release.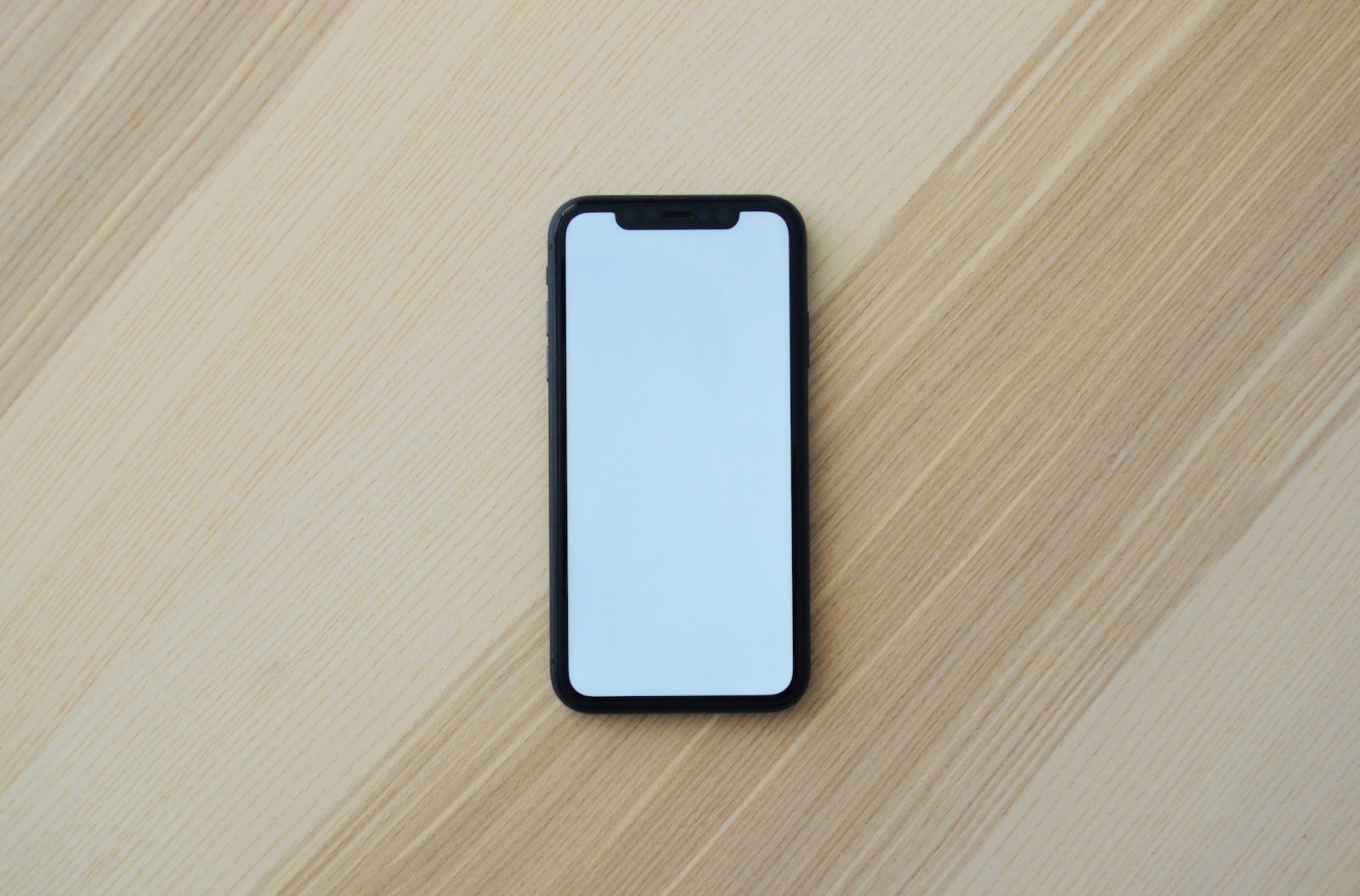 However, there might be instances where one might want some privacy or independence. In such cases, the person might want to leave their Life360 circle. If you find yourself often in such situations, don't worry, for it is quite easy to leave this circle.
Who Can Use The Life360 App?
Anyone can use the Life360 Circle if they are within a circle. Moreover, you can also form a circle of your own, either with family or close friends. There are no strict restrictions regarding who can and can't use the app.
Lately, this app has been widely used by parents to monitor their kids and see what they are up to. On one hand, this is beneficial for parents as it gives them a source of calmness and peace about the whereabouts of their children.
If we look at this from another perspective, parents are depriving their children of their freedom. Teenagers across various platforms actively campaign for the banning of the Life360 app, frequently causing hashtags like "Life360" to trend on  X.
Teenagers have also uploaded videos on YouTube and TikTok where they share how the Life360 app has limited their activities.
How Can You Leave A Life360 Circle?
Method 1
Even though there are many pros to being in a Life360 Circle, it can sometimes get quite invasive to your daily life and activities. So, if you ever feel like taking a break, follow these steps to leave a Life360 Circle:
Select "Settings" from the lower right corner of the app.

Click on the Circle Switcher present at the top of the screen and pick out the circle you no longer want to be a part of.

Click on "Circle Management."

If you are an Admin of the circle, remember to give this role to someone else before you leave.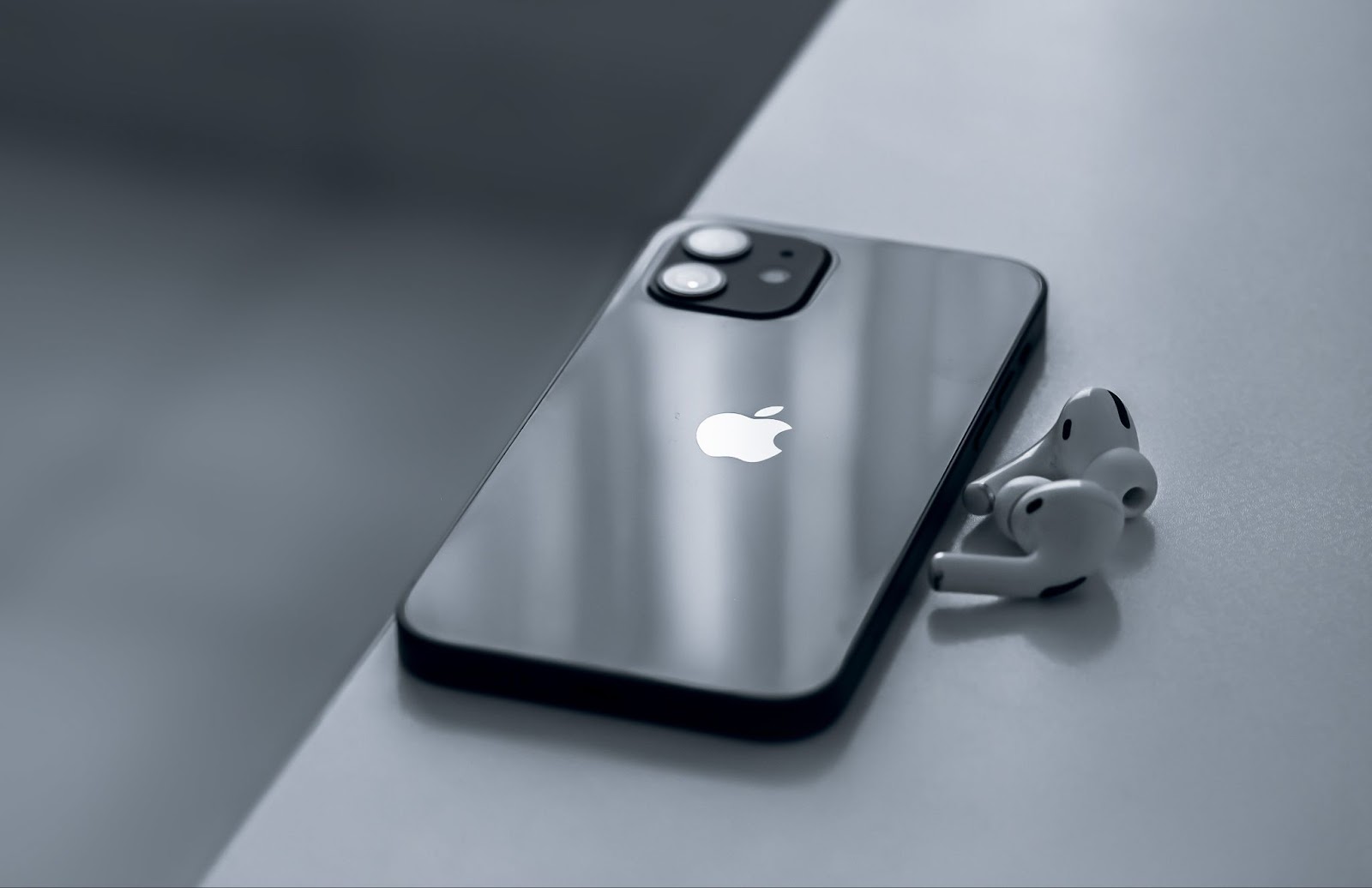 This action will notify the remaining members of your circle that you have left.
However, note that leaving a circle does not mean your subscription will be canceled, nor will it delete your account. If you wish to do either of these, then head to the app store from where you purchased it from.
Method 2: Burner Phone
Another method of how to leave a Life360 Circle discreetly without your parents knowing is to use a burner phone. Keep this secondary device active in the approved location while disabling location settings on your primary phone. Essentially, you're transferring your account from one device to another. The only drawback is ensuring that the burner device matches your phone model, as Life360 may sometimes detect the battery status of your device.
Method 3: Turn Off WiFi/Cellular Data for Life360
To exit a Life360 circle, you can disable the network settings either for the app or your device. This action will notify the other members of your circle that you are out of range, your phone is powered off, or there is a network issue, displaying your last known location on their screens. 
For instance, if you disable WiFi while at school and then move elsewhere, they might assume your phone ran out of battery.
For Android users, navigate to Settings > Apps & Notifications > Life360 > App info > Data usage > Toggle off Background data.

For iOS users, access Settings > Life360 > Turn off Cellular data > Turn off.
Method 4: Pause Your Location on Life360
While this method doesn't technically remove you from any circle, it effectively prevents the rest of your circle from monitoring your activity. This way, you are temporarily suspending your location services and disabling Life360 location sharing. This will ensure that your actions and whereabouts remain private.
Here's a step-by-step guide:
Open Settings in Life360.

Choose the specific circle you want to conceal and tap on Circle Switcher.

Access the Location Sharing menu and deactivate the settings by moving the slider.
This action will notify the other members of your circle that "location sharing paused" has been activated on your phone. Now you have a temporary period of privacy.
Some other methods include:
Activate Airplane Mode.

Prevent the app from refreshing in the background.

Use the battery-saving mode.

Power off your phone.

Employ a location spoofing app.
Note that turning off location sharing, logging out, or deleting the app will notify your Circle members. However, the mentioned methods can help prevent your location from refreshing without completely disabling it.
What Limitations Does Life360 Have?
Life360 is a pretty good app, but once we compare it to another app, such as iFoneTool AnyGo, then we see that it has quite a lot of limitations, some of which are as follows:
The App Is Very Complicated
Once you come across an app like iFoneTool AnyGo and go back to Life360, you will see how much it has been lacking. It is pretty complicated to use, especially for those people who have never used this app or any such apps before.
The entire procedure of you logging in to your Life360 app includes multiple steps. The first step that users are required to accomplish is to create their account and then one-by-by send invitations to all of the devices they wish to trick.
Lastly, they will have to fill out the entire registration online, whereas countless other apps that provide family locations do not require you to install anything additional.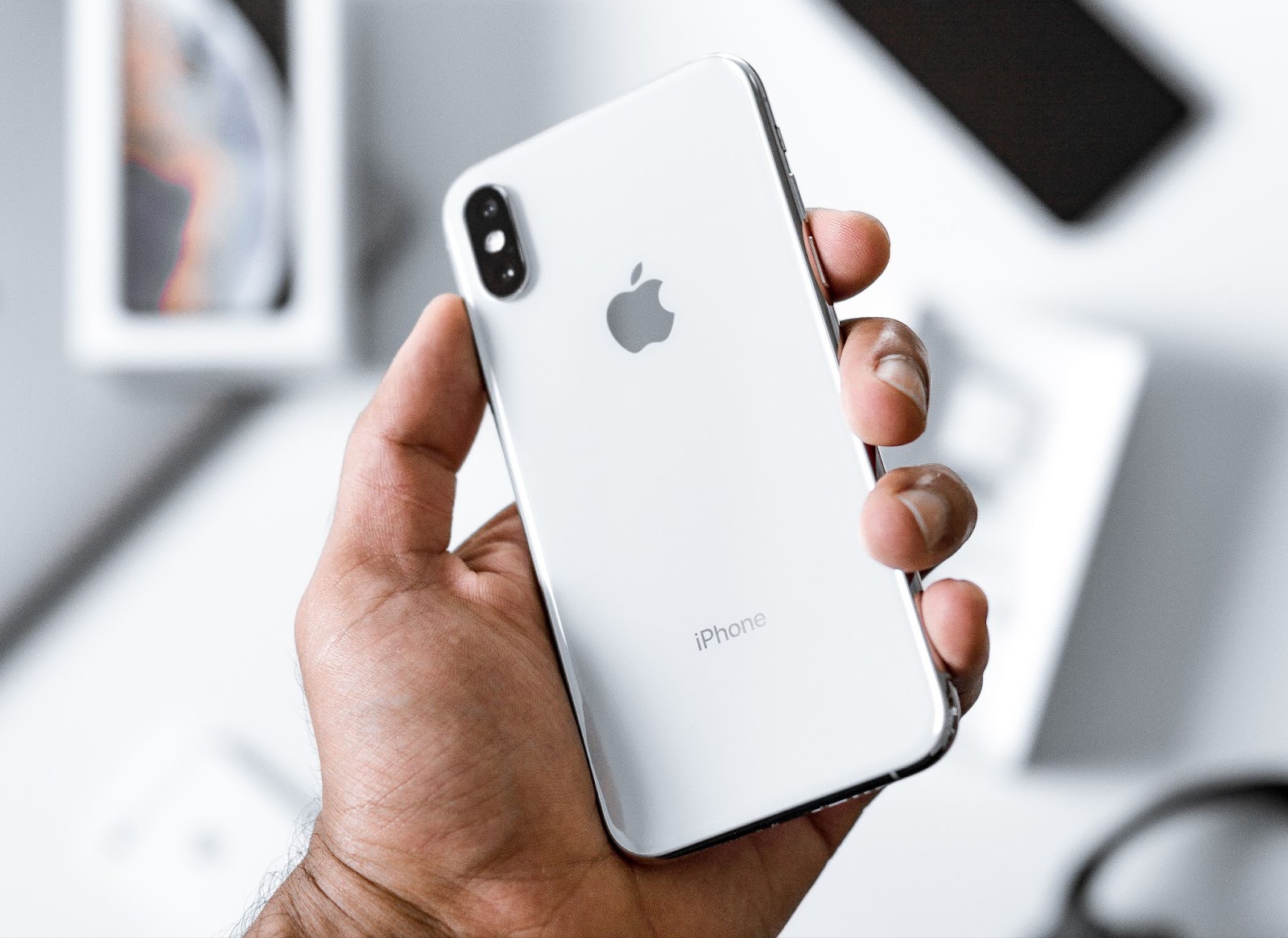 It Supports Limited Features
The Life360 app might be at the top of its game when it comes to tracking others' locations and sharing your own. However, parental control is not about location tracking only, there are also other factors associated with it.
There are many different things online aside from locations that require a parent's attention, such as the websites kids visit and the videos they view online. Due to this reason, you will greatly appreciate the iFoneTool AnyGo app because it can support a countless number of features effortlessly.
Conclusion
The Life360 app is a remarkable one, which provides an accurate location of the other members within a Circle. However, one should be mindful of the other's privacy and space when using it and make sure that they don't go overboard with it.
It has some useful features, even though they are limited. However, if you are looking for more features, then the iFoneToo AnyGo app has multiple features that can help you ensure the safety as well as privacy of your loved ones and close friends.
Bonus Tip: How to Leave A Life360 Circle  Without Knowing?
A location spoofing tool can come to your aid, and we recommend AnyGo. This tool effectively mimics your phone's GPS location, whether an iPhone or Android. It makes your location appear as if you are in an entirely different place.
It facilitates the simulation of GPS movement, allowing users to adjust their iPhone's GPS coordinates to any desired location. It provides compatibility with all Apple devices running iOS 16 or later and even extends its utility to Android 13 devices for location modification. Furthermore, the availability of an iOS app eliminates the necessity for a PC, streamlining the process of altering the iPhone's location.
Here's how you can download it in three easy steps:
Step 1: Start the program by downloading AnyGo onto your computer.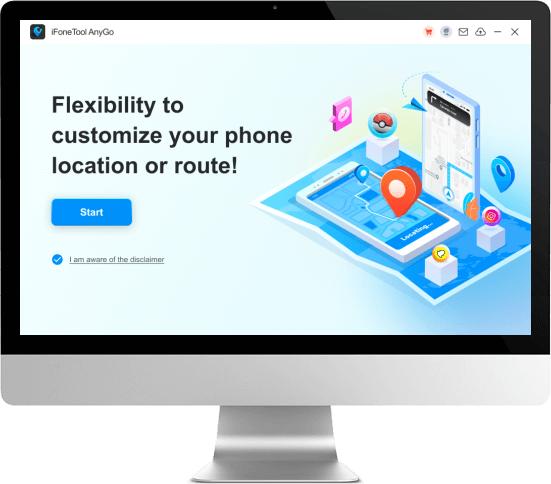 Step 2: Link your iPhone or Android device to the computer.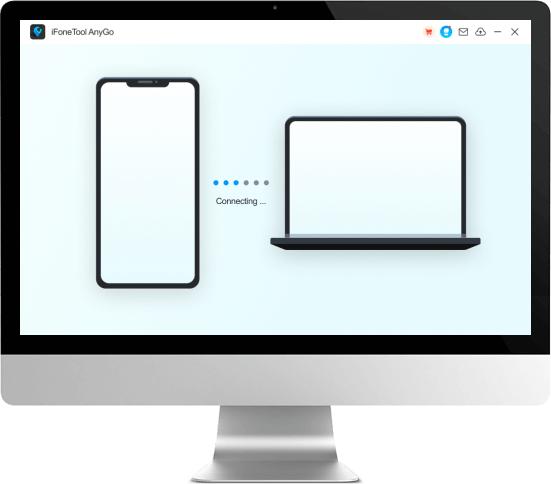 Step 3: Select your preferred mode for altering the GPS location.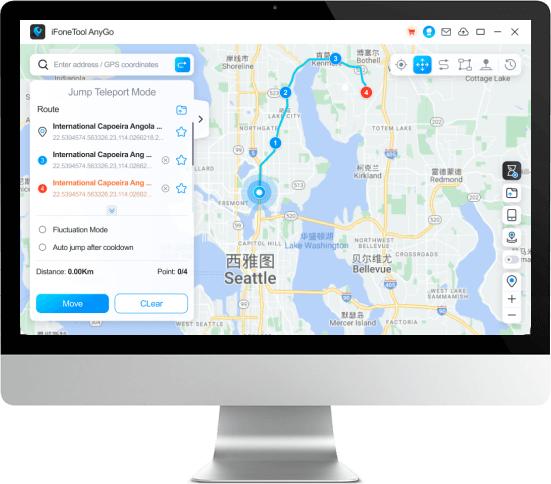 Can I have a Life360 Circle with my friends?
Yes, you can have a Life360 Circle with any and all family members as well as your friends.
What are the main features of the Life360 app?
Some of the main features of the Life360 app are sharing and tracking one's location, seeing how much battery the other has, and the speed at which they are driving.
Will my subscription be canceled if I leave a Life360 Circle?
Leaving a Life360 Circle does not mean that your subscription will be canceled, and it will also not delete your account.
Will the other group members be notified if you leave a Life360 Circle?
Yes, the app does notify all circle members when someone voluntarily leaves or is removed from the circle.
Why are people against the Life360 app
Many people, mostly teenagers, believe that their sense of privacy and independence is being violated. Due to this reason, they often look for ways to leave their Life360 Circle without others knowing.